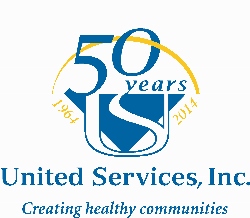 United Services Youth Service Bureau will present a FREE 8-week Child and Family Wellness Lunch Speaker Series from January to March at the Killingly Public Library Community Room, 25 Westcott Road, Danielson. The series will begin at January 27. Please check back for details on each week's speaker.
A light lunch, drinks and dessert will be provided.
To register please contact Kelly Scaplen, YSB Director at 860-564-6100 or email at kscaplen@usmhs.org  Space is limited so register early. 
 Week 7: Tuesday March 17
 "The ADHD, Learning Disabilities and Autism Epidemic: What's driving it and how Hemispheric Integration can help"
 Dr. John Sotis will present cutting edge information about the alarming increase in neurobehavioral disorders and how this non-pharmaceutical, brain-based treatment is yielding unprecedented positive results.
 Week 8: Tuesday March 24
 "Financial Wellness"
 Dianne Chiavarinni from Jewett City Savings Bank will present on how you can utilize services available through banks, develop a spending plan, be a wiser consumer, plan for your future, save for retirement and more. Presentation will focus on the needs of the attendees present.