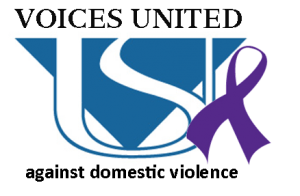 United Services to mark National Domestic Violence Awareness Month with community education initiatives this October
DAYVILLE – This October, United Services will mark National Domestic Violence Awareness Month with a series of community education initiatives to continue its mission to break the cycle of violence in our communities.
United Services provides the only domestic violence shelters and services in Northeastern Connecticut. Our Domestic Violence Program offers a wide array of services designed to respond to the needs of victims and their children as they rebuild their lives free of abuse, including a 24/7 hotline, shelter, advocacy and counseling services.
United Services Domestic Violence Program provided support to more than 1,000 adults and children from July 1, 2014 to June 30, 2015.
"We continue to see a high demand for our services in Northeastern Connecticut," said Diane L. Manning, President and CEO of United Services. "Community awareness is one of the strongest methods of prevention and we are excited to offer opportunities for people to learn more about and speak out against domestic violence this October."
United Services will present two presentations of the powerful workshop, "In Her Shoes." The first will be held from 6 p.m. to 8 p.m. October 19 at Eastern Connecticut State University, Room 115, 83 Windham Street in Willimantic. The second will be held from 2 p.m. to 4 p.m. October 27 at Quinebaug Valley Community College, Room E239, 742 Upper Maple Street, Danielson.
In Her Shoes is a two-hour interactive presentation that explores the lives of survivors of domestic violence. Participants will move, do, think, and experience the lives of women in an abusive relationship. It will allow participants to understand the severe challenges that survivors of domestic violence face each day and to help answer the question: Why doesn't she just leave? The presentation will be facilitated by United Services' Community Educator.
The Domestic Violence program will display The Clothesline Project in the Killingly and Willimantic Public Libraries during the month of October.
The Clothesline Project is a compelling visual display of T-shirts that have been created by local survivors of domestic violence. Each year during the month of October, United Services honors those women by hanging the shirts in the community to increase awareness. Each shirt represents the survivor's strength and courage to break the silence, end the cycle of violence and heal from the traumatic experience.
United Services will also acknowledge the 10 local police departments during October by delivering "Kisses for Cops" baskets that will include chocolate kisses and brochures covering the comprehensive services offered through the agency. The partnership between police officers and domestic violence advocates is critical in providing more coordinated services and engaging victims who would otherwise be unlikely to seek support of domestic violence services.
By the numbers:
Domestic Violence cases represent one-third of Connecticut criminal cases.
Eighty percent of child protective cases substantiate domestic violence as a major concern.
Earlier this month, Lisa Infante of Shelton was murdered by her husband; the state's fourth intimate partner homicide this year.
DV emergency shelter beds remain full throughout the state of Connecticut, and there continues to be daily calls seeking relief from domestic violence.
For more information, contact United Services Communications office at 860-774-2020. United Services 24/7 confidential Domestic Violence hotlines can be reached at 860-456-9476 or 860-774-8648.