UNITED SERVICES MARKS DOMESTIC VIOLENCE AWARENESS MONTH WITH COMMUNITY OUTREACH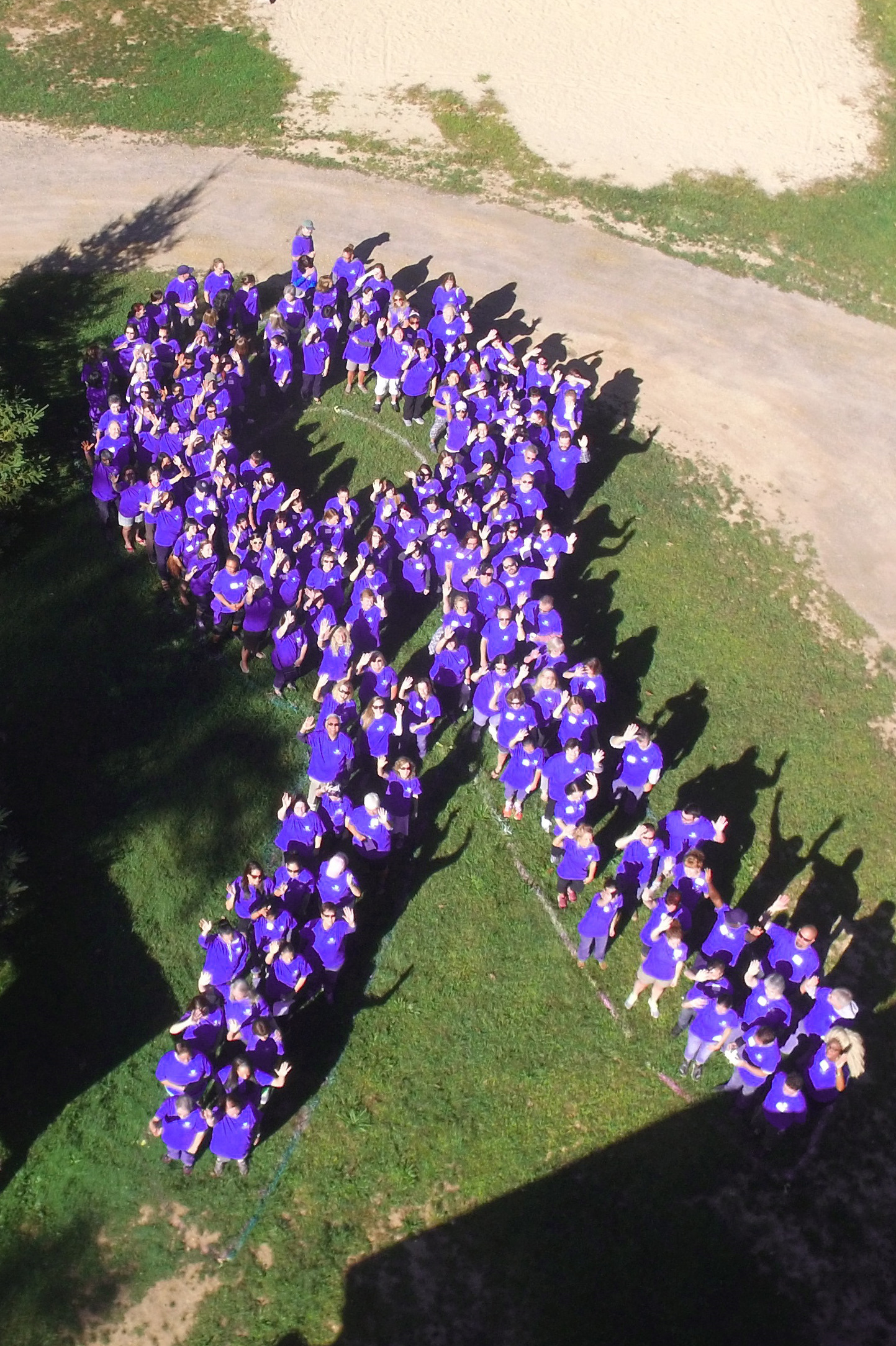 Windham County, CT –  October is Domestic Violence Awareness Month, an issue that remains prevalent in Northeast Connecticut communities; yet is often ignored and many times misunderstood due to its complexities.   This year alone there have been 9 intimate partner homicides in Connecticut, while Domestic Violence emergency shelter beds remain full throughout the state. Last year in Northeast Connecticut United Services' Domestic Violence Program (DVP) served 858 adults and 111 children with life-saving services including emergency shelter, hotline crisis calls, risk assessment, safety planning, advocacy, counseling and information & referral.   
"Domestic violence is a global issue but we can make a difference right in our own communities," said Julie Hoagland, Domestic Violence Program Manager for United Services.  "Throughout the month we are organizing various community education projects designed to remember victims, survivors and fatalities of domestic violence, develop community awareness to address these issue as well as partner with those professionals who work closely with domestic violence cases. Our goal is to ensure everyone knows help is available and how to reach a trained domestic violence advocate which is crucial when addressing intimate partner violence."
Residents of Northeast Connecticut can always speak to a trained advocate by calling 860-456-9476 or 860-774-8648
United Services Domestic Violence Program encourages local residents to draw attention to the issue of Domestic Violence this month in different ways:
Speak Out – Tell a friend, family member, colleague or neighbor about domestic violence. Talking about domestic violence helps to erase stigma and shows survivors that they will be supported.
Wear Purple DV ribbons & wear purple each Tuesday in support of ending domestic violence in our communities. Let it be a conversation starter – tell others why ending domestic violence is important to you. (Additional ribbons available by calling United Services at 860-774-8648
Donate – Make a donation to United Services' Domestic Violence Program at UnitedServicesCT.org in honor of the people who have been impacted by domestic violence.
Visit United Services' "Clothesline Project" at the Easter Connecticut State University J. Eugene Smith Library during the month of October. The Clothesline Project is a powerful visual display of T-shirts that have been created by local survivors of domestic violence.
OTHER DVP COMMUNITY EDUCATION ACTIVIITES FOR OCTOBER  INCLUDE:
ACT high school is committed to making an impact on Teen Dating Violence. ACT will host a week long domestic violence awareness campaign October 17 – 21. ACT students who participated in a "Healthy Relationships" poster contest last year, will be honored at a Willimantic Town Hall Meeting on October 24th at 7p.m.
United Services Domestic Outreach Coordinator Patti-Sue Brown will discuss domestic violence on WHUS University of Connecticut on October 8th.
Patti-Sue Brown will also set up an interactive program table to the Department of Children and Families in Willimantic. The Silent Witness project, a visual representation of children who has with in homes with domestic violence, will also be displayed in the DCF office.
During October we will be acknowledging the 10 local police departments by delivering "Kisses for Cops" baskets that will include chocolate kisses and brochures covering the comprehensive services offered through our program. The partnership between police officers and domestic violence advocates allows for more coordinated services and engages the victims who would otherwise be unlikely to seek support of domestic violence services.
Paint the Court House Purple! The court personnel will wear purple on October 22, 2015 to raise awareness about domestic violence and show their commitment to promoting healthy relationships.
About United Services, Inc.
United Services, Inc. is a private, non-profit and comprehensive behavioral health center which also  provides the only domestic violence shelters and services in Northeastern Connecticut. Our Domestic Violence Program offers a wide array of services designed to respond to the needs of domestic violence victims and their children throughout their journey to become free of abuse, providing shelter, advocacy and counseling services. Services are available to anyone who is a victim of domestic abuse, regardless of age, gender, sexual orientation, ethnicity, religion, economic status or disability. Our 24-hour confidential hotline numbers serve as a vital point of contact for victims to get help in a crisis situation, as well as to get information and referrals on available services, help in safety planning to prevent additional harm to one's self or children, and simply someone to talk to who understands the complex issues involved in dealing with domestic violence. Call 860-456-9476 or 860-774-8648 if you or someone you know needs help!
####