Center for Autism: Clinical Services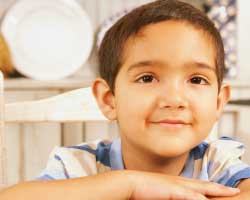 At the United Services Center for Autism, we believe that effective evaluation and treatment of autism spectrum disorders occurs when provided within the guidelines and framework of Applied Behavior Analysis (ABA). All programs provided at the center are supervised by Board Certified Behavior Analysts in a comprehensive, family-centered manner. Our clinical services include diagnosis and assessment, Applied Behavior Analysis (ABA) Therapy, as well as additional counseling and support as necessary.
Comprehensive Assessments
Our team offers comprehensive diagnostic and clinical assessments and evaluations conducted by specialists in the fields of behavior analysis, speech and language   pathology and psychiatry. All evaluations are individualized to meet the specific needs of each family and provide clear diagnostic information and comprehensive treatment options.  Our trained staff is also available to reassess or review existing treatment assessments to help identify a unified strategy of therapy and support individuals.
Applied Behavior Analysis (ABA) Therapy
Applied Behavior Analysis, or "ABA" Therapy, is recognized as the gold-standard in autism treatment. ABA therapy uses a variety of learning and conditioning techniques, such as positive reinforcement, to bring about meaningful and positive change in behavior. Our team provides both in-home and clinic -based ABA treatment. We work collaboratively with family members to help them put ABA strategies into use at home, and to identify goals and objectives, develop treatment strategies and activities, and monitor progress. ABA therapy is provided under the supervision of a Board   Certified Behavior Analyst (BCBA).
Counseling and Support
In addition to autism-specific treatment, counseling services are also available to individuals with autism as well as their siblings, parents and other family members, through United Services' Child Guidance Clinic and  Adult Mental Health Outpatient Clinic.
For More Information & To Make an Appointment
 Call 1-800-953-0295 or 860-412-8686. Serving all of Eastern Connecticut, as well as nearby Rhode Island and Massachusetts.