Center for Autism: Community Training & Education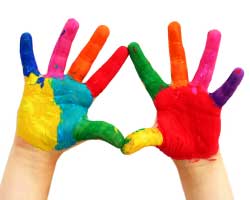 Presentations and training on Autism Spectrum Disorders (ASD) are offered to parents, school personnel and members of the community to educate them about autism. These outreach efforts provide tools and strategies that have been proven through research to be successful in teaching people how to better parent, live with, teach and work with children and adults with autism.
The presentations and training are conducted by Center staff members who are Board Certified Behavior Analysts and staff who have experience working with children and adults with ASD. The training is designed to allow for questions and feedback to discuss and strategize about common issues and difficulties. The training team presents to a wide range of audiences, from parents to school personnel, community providers, and general members of the community.
Training and Presentation Topics
Topics include:
An overview of Autism Spectrum Disorders
Introduction and explanation of Applied Behavior Analysis and its importance in treating autism
Parenting and family issues related to having a child with an autism spectrum disorder
Life-long and transition planning
Teaching strategies for both home and school
For More Information & to Schedule a Training
Call the Center for Autism at 800-953-0295 or 860-412-8686.