Employee Assistance Program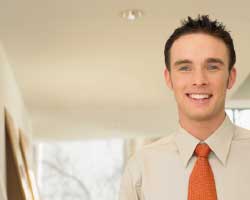 United Services' Employee Assistance Program (EAP) is a contracted service provided by employers to help employees and their families resolve job related, personal or family problems.
Through the EAP, United Services can also provide workplace training and workshops, such as Prevention of Sexual Harassment training.
Why Have an Employee Assistance Program?
In any workplace, the employees are an employer's most important resource.  But everyone occasionally experiences personal, family or emotional difficulties, or encounters loss or illness.  The goal of the EAP is to assist valued employees (and their household family members) in coping with these problems so that they don't result in more serious deterioration of health, family life or job performance.
United Services provides these services to employees in a way that ensures complete confidentiality from the employer. Services are provided by phone or at a location away from the workplace. No information regarding participation in the program will be released to anyone without the written consent of the employee, unless otherwise specified by state and federal law.
What Services Are Available?
The EAP can help employees and eligible family members deal with many situations, including:
Stress
Marital and family problems
Emotional problems
Addictive behaviors
Drug and alcohol abuse
Job related problems
Legal and financial referrals
To Learn More & Enroll Your Business
Call our main number at 860-774-2020.
Program Manager
Liz Westcott, LCSW