Mental Health First Aid (MHFA) Training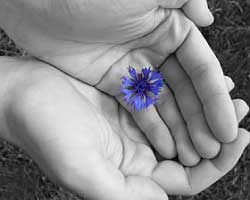 Mental Health First Aid (MHFA) is an in-person 8-hour training course that teaches community members how to help persons developing a mental illness or experiencing a mental health crisis. The training is proven to make people feel more comfortable managing a crisis situation and also builds mental health literacy — helping the public identify, understand and respond to signs of mental illness in an appropriate and timely manner. United Services was the first behavioral health center to make this important training available to communities in Connecticut.
Why is Mental Health First Aid Training Important?
One in four Americans will experience a mental health problem each year – yet most will suffer alone and go without treatment. In the next decade the National Council for Behavioral Health expects Mental Health First Aid to become as common as CPR training.
Here's why it's so important:
Professional help is not always on hand when a mental health crisis arises
Many people do not know how to recognize mental health and substance abuse problems, how to properly handle them when they are recognized, or what treatments are available
The lack of adequate training can lead to inaction when assistance could be provided, creating the potential for the situation to worsen
People with mental health problems may not realize they need help or that help is available to them
Who Can be Trained in Mental Health First Aid?
Almost anyone! Mental Health First Aid is designed to reach a variety of non mental health professionals, including the general public.  While everyone can benefit from the training, there are some key members of the community for whom Mental Health First Aid Training is particularly important:
Law enforcement officers
Emergency responders
Healthcare professionals and community providers
Teachers and school administrators
College faculty, administrators and staff
Human resources professionals
Faith leaders
Nursing home staff
Community associations
Businesses and Chambers of Commerce
Family and friends of those with behavioral health disorders
Anyone interested in learning more about behavioral health care
What Will You Learn from Mental Health First Aid Training?
The signs of addictions and mental illnesses
A 5-step action plan to assess a situation and help
The impact of mental and substance use disorders
Local resources and where to turn for help
To Learn More & to Schedule a Training
Contact John Goodman at 860-774-2020 or jgoodman@usmhs.org.
For more information on Mental Health First Aid, visit mentalhealthfirstaid.org.