School to Employment Program (STEP)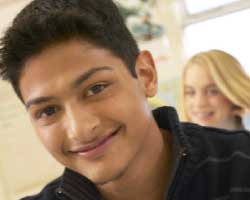 The School to Employment Program (STEP) works with special education students to provide them the opportunity to learn more and practice employment related skills. With help from the program, students are employed for part of the school week. Job opportunities are developed with area business specifically for each individual. The goal is to be able to secure permanent employment after high school.
Currently, the program operates only within Plainfield High School. However, United Services is available to contract with other schools in the region to provide the School to Employment Program.
Program Manager
Kelly Scaplen
For More Information
Call 860-564-6100 or e-mail kscaplen@usmhs.org.