Youth Service Bureau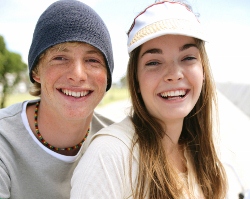 The Youth Service Bureau serves as a coordination service for all youth-serving programs in a municipality, acting as an Administrative Core Unit for towns by providing needs assessment, resource identification, and youth advocacy.
United Services is designated as the Youth Service Bureau (YSB) for the towns of Brooklyn, Canterbury, Eastford, Killingly, Plainfield, Pomfret, Putnam, Sterling, Thompson, and Woodstock.
United Services provides this function through the establishment of municipal Prevention Policy Boards in the towns of Putnam, Brooklyn, Killingly, Plainfield and Thompson. The Youth Service Bureau is governed by a Youth Service Bureau Advisory Board which consists of representatives from each municipality, educators, community providers, and youth under the age of 21.
In addition to the YSB Advisory Board, United Services works with a Board of eight to ten youth under the auspices of R.E.A.C.H. (Regional Empowering Adolescent Community Helpers), who review and make recommendations to the agency on services and programs for area youth. Several REACH youth also serve on the YSB Advisory Board.
Program Manager
Elizabeth Z. Brown, MS Master of Science in Psychology , BCBA Board Certified Behavior Analyst Director, Prevention & Early Intervention Services and Center for Autism
Funded by the U.S. Department of Education, municipal funds, community contributions and fundraising.

During the 2012/13 service year, the Youth Service Bureau provided:
1,218
youth with service learning
139
youth with after-school programming
42
youth with leadership development