Note – Your internet history can still be viewed.  Learn more about safe surfing here!
Domestic Violence Victim Services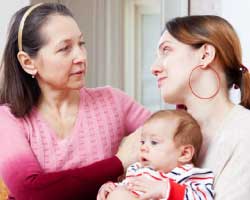 Many people are shocked to learn that 1 in 4 women will be a victim of domestic violence in her lifetime; that 1 in 4 children will witness domestic violence; and that here in rural Northeastern Connecticut, we have among the highest incidence of domestic violence in the state.
That is why our Domestic Violence Program is so important. Our trained and certified domestic violence advocates are available 24 hours a day, seven days a week to help victims of domestic violence and their children. Beginning with our confidential hotline through to our shelter, counseling, advocacy and referral services and support groups, it is our goal to help victims become survivors who are free from abuse and can build a safe and independent new life for themselves and their children.
To learn more or to access any of the Domestic Violence Program services, call one of the hotline numbers.
Domestic Violence Hotlines
860-456-9476 / 860-774-8648
Our 24-hour confidential hotline numbers serve as a vital point of contact for victims to get help in a crisis situation, as well as to get information and referrals on available services, help in safety planning to prevent additional harm to one's self or children, and simply someone to talk to who understands the complex issues involved in dealing with domestic violence.
Domestic Violence Shelters
Our two shelters, the only domestic violence shelters serving Windham County and surrounding areas, provide 24-hour, 7 days-a-week refuge, respite and recovery services to women and their children who have been forced to flee their homes due to abuse. Our advocates can also make shelter arrangements for men who are victims of abuse. Once at the shelter, victims are offered a comprehensive array of services designed to help them in establishing an independent, safe and secure life apart from their abuser.
Advocacy Services
Our certified domestic violence advocates use Women Defined Advocacy and a trauma-sensitive approach to ensure respect and dignity, and to assist victims in regaining the personal power and control that has been taken away by their abuser.  Working under the auspices of the Connecticut Coalition Against Domestic Violence (CCADV), we provide Enhanced Child Advocacy Programs under the Violence Against Women Act, and services through the Family Violence Victim Advocate (FVVA) program of the Connecticut court system. This program provides immediate services to victims, beginning either before or at arraignment, and continues to work with and support victims throughout their court involvement.
Counseling and Child Guidance Clinic
The psychological effects of domestic violence often last far longer than the physical ones. Victims and children involved in our Program have access to United Services' adult mental health outpatient services and Child Guidance Clinic for counseling. If more intensive services are required, Post-Traumatic Stress Disorder therapy is available for adults and Trauma-Focused Cognitive Behavior Therapy is available for children who have been traumatized by domestic violence. This mode of treatment is widely regarded as the gold-standard for those who have been involved in traumatic events, and is especially helpful for children who exhibit emotional and behavioral problems as a result of violence in the home.
Referral and Information Services
Domestic violence advocates can provide advice on formulating a safety plan for those in an abusive relationship, as well as referrals and information regarding vocational, housing and other community resources that may be helpful in establishing independence and avoiding future abuse.
Support Groups
Support groups for victims and survivors of domestic violence who are currently in shelter or living in the community provide a safe and understanding atmosphere to support and learn from one another.
Note – Your internet history can still be viewed.  Learn more about safe surfing here!
Thank You to These Generous Supporters of the Domestic Violence Program:
Connecticut Department of Social Services
The Jeffrey P. Ossen Family Foundation
The Community Foundation of Eastern Connecticut – Women & Girls Fund
Soroptimist International of Willimantic
The donations of caring community members like you – Make a Donation…