Child Guidance Clinic –
Children's Mental Health Services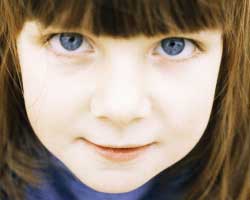 United Services offers a staff of expert, caring clinicians and behavioral health professionals who work exclusively with children, youth and adolescents.  Therapists are trained in a range of evidence-based techniques including various forms of Cognitive Behavioral Therapy, Behavior Modification, Play Therapy and Family Therapy.  All of our Child Guidance clinicians receive training in Trauma-Focused Cognitive Behavioral Therapy (TF-CBT), the gold standard protocol to help children who are suffering with emotional and / or behavioral problems as the result of a traumatic experience.   Bilingual services are available.
Services
Individual, family and group therapy
Treatment of mood, anxiety, psychotic, personality and co-occurring disorders
Trauma-Focused Cognitive Behavioral Therapy (TF-CBT)
Child and Family Traumatic Stress Intervention (CFTSI)
Clinical diagnostic assessments
Psychiatric evaluations by a child psychologist
Evaluation of medications / medication monitoring
Clinical Specialties
Adoption issues
Adjustment problems
Anger management
Attention problems
Anxiety problems
Bipolar Disorder
Depression
Divorce/separation issues
Domestic violence victim
Eating disorders
Grief and bereavement
Impulsivity problems
Military lifestyle issues
Obsessive Compulsive Disorder
Oppositional and defiant behavior
Panic/Phobias
Physical abuse victims
Post Traumatic Stress Disorder
Reactive Attachment Disorder
Schizophrenia
Sexual abuse victim
Substance abuse problems
Service Locations
Dayville
1007 North Main St.
860-774-2020
Willimantic
132 Mansfield Avenue
860-456-2261
Program Manager: Lisa DeWitt
Funding for this program is provided in part by the CT Department of Children and Families (DCF).
United Services offers a Sliding Fee Scale Program for patients who do not have insurance or whose income is insufficient to pay outstanding balances. The amount of the sliding fee discount is based on your family size, income, and determined using the Federal Poverty Level established income guidelines. Patient must cooperate in completing an application for sliding fee program and providing income verification, (last 2 paystubs, copy of entitlement checks, W2, etc.).
United Services will assist you in applying for third party assistance such as: Medicaid and Husky A, B, C and D. Please ask our Front Office Receptionist for information.
If you do not qualify for a discount, we will offer you the option to establish payment arrangements to pay any outstanding balance, in a reasonable period of time, based on your financial circumstances. Patients will not be turned away for their inability to pay. We will make every effort to work with you. For payment arrangements or any questions/concerns regarding your bill contact the Client Accounts Department at (860) 774-2020.