Grandparents Raising Grandchildren –
Support Group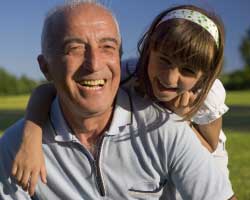 The Grandparents Raising Grandchildren Support Group offers peer support, as well as bereavement and parenting counseling and other supports, to grandparents raising their grandchildren due to unforeseen circumstances.  The group also offers opportunities for peer support for children who are being raised by their grandparents. The goal is to offer a supportive environment to help these "grandfamilies" to share their experiences, learn new parenting skills, and share concerns, information and resources. Nearly all of the participants are living on fixed incomes and often refer to the Group as their "lifeline."
Support Group Schedule & Locations
There are two Grandparents Raising Grandchildren Support Groups – one in the Killingly area and one in the Willimantic area. Each meets once per month for approximately 90 minutes.
Killingly Area Support Group:
Second Wednesday of each month, Sept. – June
5:30 pm to 7:00 pm
United Services – Wauregan Office
303 Putnam Rd., Wauregan
Willimantic Area Support Group:
Fourth Wednesday of each month, Sept. – June
5:00 pm to 6:30 pm
First Congregational Church
199 Valley St., Willimantic
 Childcare for children two years and up is provided without charge and there is a children's activity group geared to help the children feel better about themselves and develop peer relationships that help to normalize their situation.  The childcare also serves as a respite for the grandparents.  Refreshments are provided for all.
To Participate
Call our Wauregan office at 860-564-6100
Program Manager
Kelly Scaplen
Funding for this program is provided in part by the SBM Foundation, proceeds from our annual Irish Night fundraiser, and community contributions.