Healthy IDEAS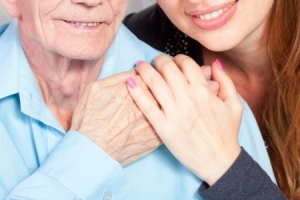 Healthy IDEAS (Identifying Depression, Empowering Activities for Seniors) is an evidence-based program that integrates depression awareness and management into existing case management services provided to older adults.
Nearly 1 in 5 Americans 65 or older experiences symptoms of depression. Often occurring with chronic illness and other losses later in life, depression can negatively affect older adults' quality of life and ability to function.
Healthy IDEAS ensures older adults get the help they need to manage symptoms of depression and live full lives.
Healthy IDEAS improves quality of life by:
Screening for symptoms of depression and assessing their severity
Educating older adults and caregivers about depression
Linking older adults to primary care and mental health providers
Empowering older adults to manage their depression through a behavioral activation approach that encourages involvement in meaningful activities.
Program Manager: Michael Johnson
Funding for this program is provided by the Connecticut Department on Aging.