Transitions Toward Independence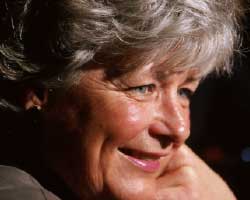 Transitions Toward Independence (TTI) serves elderly or disabled people in Northeastern Connecticut who no longer need the constant care provided by a skilled nursing or intermediate care facility and want to return home or to another living arrangement where they can have increased independence and still receive the supports they need.
Through consultations, the service can also assist with preventing premature institutionalization for people who are at imminent risk of being placed in such a facility.
This long-running program is administered by our Community Case Management staff, who have extensive experience in the area of home care and the elderly. A unique feature of the program also allows case management services to follow an individual through a variety of successive short-term placements, for example, from a hospital to a nursing home to a rest home to the community.
The program can serve anyone within the 21 towns of northeastern Connecticut; there are no asset or income restrictions.
The program helps seniors and their families to:
Find appropriate living arrangements, either at home or in another facility that does not provide constant care
Arrange for homemaker services, visiting nurse care or other needed assistance or services
Arrange for financial assistance, as necessary
Provide counseling support to the senior in transition and to his or her family
Program Locations
The program serves all of northeastern Connecticut but is managed out of our Willimantic office.
Program Manager
Michael Johnson
Funding for this program is provided by the Connecticut Department of Social Services.