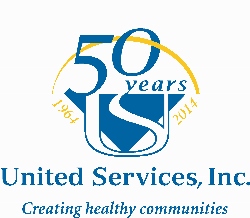 Woodstock, CT – The Inn at Woodstock Hill raised $3,000 for United Services Center for Autism at its 11th annual Summer Fest, held August 1.
"The Inn at Woodstock Hill is a strong community partner of United Services," said Diane L. Manning, President and CEO. "We are grateful to Richard Naumann and his staff for their belief and support in the much-needed Autism services we are providing to the region."
The event featured a varied and delicious buffet and live entertainment from local favorite Mr. Bruce John. A portion of each ticket sale was donated to children's treatment and supportive programs at the United Services Center for Autism.
This is the fourth year The Inn at Woodstock Hill has donated a portion of its Summer Fest proceeds to the Center for Autism. To date, the event has raised more than $11,000 for local Autism services.
United Services opened the Center for Autism in July of 2012 in response to the significant unmet need for autism services in eastern Connecticut.
The Center's offerings include comprehensive assessments and gold-standard clinical therapy for people of all ages with Autism Spectrum Disorders, complemented by supportive programs. These "wrap-around" support programs include critical social skills training and social thinking groups, tutoring help, vocational training and recreational opportunities for children and adults with autism, as well as classroom consultations and training and support groups for parents, grandparents and siblings.
For more information about the Center for Autism, call 860-774-2020 or visit their webpage or the Center's Facebook page.