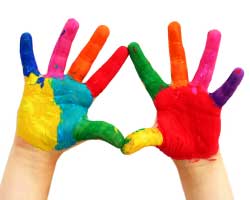 The Inn at Woodstock Hill is set to host its 11th annual Summer Fest on Saturday, August 1st from 6 to 9 p.m.  The event will feature a lobster dinner and a varied and delicious buffet and $15 from each ticket sale will be donated to children's treatment and supportive programs at the United Services Center for Autism.
Each guest will receive one 1 1/4 pound lobster. The buffet includes fried chicken, chowder, pulled pork, blackened catfish, seafood jambalaya, BBQ brisket, corn, mussels cioppino, macaroni and cheese, baked potatoes and more.
Tickets are $50 each with advanced reservation. Tickets sold less than 3 days before the event are $60.
To purchase tickets, contact The Inn at Woodstock Hill at 860-928-0528 or at innwood@gmail.com. For more information, visit The Inn's Summerfest event page.
The Center's offerings include comprehensive assessments and gold-standard clinical therapy for people of all ages with Autism Spectrum Disorders, complemented by supportive programs.  These "wrap-around" support programs include critical social skills training and social thinking groups, tutoring help, vocational training and recreational opportunities for children and adults with autism, as well as classroom consultations and training and support groups for parents, grandparents and siblings.
For more information about the Center for Autism, call 860-774-2020 or visit the Center's facebook page at www.facebook.com/CenterForAutism.