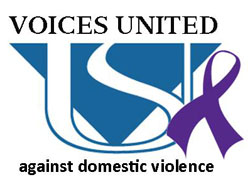 United Services will partner with Eastern Connecticut State University in Willimantic later this month for a training to educate men on issues of domestic violence.
The 10×10 Campaign engages men and boys in preventing intimate partner violence, dating violence and stalking. The free training provides tools for men to educate other men about domestic violence.
"Domestic violence is an equal opportunity experience as it happens to both men and women. Males can be both perpetrators and victims. We can either become part of the solution or remain part of the problem," said Thomas Broffman, Assistant Professor in Eastern's Social Work Program.
The training will be held on Thursday Feb. 26 from 3 p.m. to 4:30 p.m. in ECSU's Student Center, Room 115. The training is also sponsored by the Connecticut Coalition Against Domestic Violence (CCADV). United Services is member agency and service provider of CCADV.
United Services provides the only domestic violence shelters and services in Northeastern Connecticut. The agency's Domestic Violence Program offers a wide array of services designed to respond to the needs of victims and their children throughout their journey to become free of abuse, including a 24/7 hotline, shelter, advocacy and counseling services.
The Domestic Violence Program provided support to more than 1,000 adults and children from July 1, 2013 to June 30, 2014.
"The 10×10 Campaign provides a great opportunity for men to be part of the solution to intimate partner violence through raising awareness and continuing the conversation in our community," said Julie Hoagland, Manager of United Services Domestic Violence Program.
For more information on the 10×10 Campaign, contact Julie Hoagland at 860-457-4751. United Services 24/7 confidential Domestic Violence hotlines can be reached at 860-456-9476 or 860-774-8648.