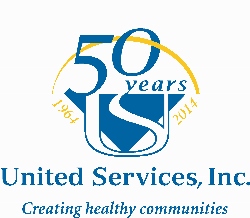 United Services has two upcoming series of The Parent Project® starting in February.
The Parent Project®: Empowering Parents * Transforming Children (8-17 yrs.)
Learn how to never argue with your child again!  Prevent or intervene in alcohol or drug use!
Improve school attendance and performance!  Find resources to help your family!
Dates:  Monday, February 2, 2015  or  Tuesday February 3, 2015
Time:  10:00 a.m.– 1:00 p.m. (Mondays)  or  5:30 p.m. – 8:30 p.m. (Tuesdays)
Location:  303 Putnam Road, Wauregan (United Services Office)
No Cost Tuition / Parent Manual: $20
Come join us on 2/2 or 2/3 to hear how The Parent Project® can help you!  No obligation to join or cost to you!
To register or for more information, call Kelly Scaplen: 860.564.6100 x 8691
* Classes will be conducted for 10 weeks / 2-3 hours per class (Class Schedule: 2/2/15- 4/13/15  or  2/3/15-4/7/15))
* Receive a Certificate of Achievement upon completion and letter verifying hours/weeks attended
* Light Refreshments Provided
* Attendance Raffle
* No Child Care or Transportation Provided
For more information visit our The Parent Project® page.