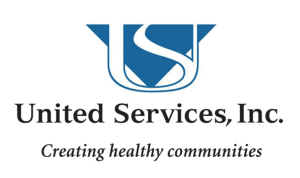 United Services, Inc. held its annual Legislative Dinner on Thursday, January 26th to provide area members of the General Assembly with an overview of the growing need for behavioral health and wellness programs throughout the region.
The evening meeting, hosted at United Services Dayville Regional Clinical Center and attended by legislators and members of the United Services Board of Directors, identified key policy issues related to regional behavioral health and state funding disparities adversely impacting Northeast Connecticut, where a recent Hartford Healthcare Community Needs Assessment identified Mental Health as the number one health priority in Eastern Connecticut.
According to a study done by the Connecticut Nonprofit Alliance, State-Operated Local Mental Health Authorities receive more than $20,000 per client per year for adult behavioral health services. Outside of Northeast, CT, the average Private Nonprofit Behavioral Health provider receives just $5,330 per client per year.  However, United Services, the Private Nonprofit Local Mental Health Authority for Northeast Connecticut receives only $2,782 per client per year.
United Service Board of Director members requested that the Northeast CT General Assembly Delegation seek to address this disparity which results in limited programs and less per capita resources for residents of the region.
Legislators were also provided with updates on United Services' participation in Connecticut's Behavioral Health Home initiative to provide and manage integrated primary health and behavioral health care and promote wellness initiatives for clients who have incurred high hospitalization costs, seeking to improve the health of individuals while saving state taxpayers significant dollars. United Services has already improved health outcomes of Behavioral Health Home clients while avoiding costly emergency room and hospital stays by helping clients to better manage their care and improve their health, and requested General Assembly support to avoid across the board agency funding reductions which will cut deeper in the already poorly funded Northeastern CT region than in areas receiving significantly more state dollars.
United Services board members and staff also continued to emphasize the continued need for state bond support funding to provide a 25% match, or $3.5 million, to the $10 million in federal loans secured by United Services to initiate a $14 million project to expand, enhance and consolidate adult and family behavioral health services on a public transit route for the Windham region. In the past ten years demand for behavioral health services has skyrocketed in the region, resulting in an adult behavioral health service volume which is now 256% of 2007 levels.  The existing USI Willimantic and Columbia clinic space is outdated and cannot accommodate existing or expected growth.