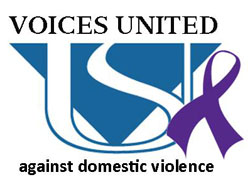 United Services to mark National Domestic Violence Awareness Month with community education, partnership initiatives this October
On the heels of national attention to domestic violence, United Services will commemorate National Domestic Violence Awareness Month this October with a series of community education and partnership initiatives.
 United Services provides the only domestic violence shelters and services in Northeastern Connecticut. Our Domestic Violence Program offers a wide array of services designed to respond to the needs of victims and their children throughout their journey to become free of abuse, including a 24/7 hotline, shelter, advocacy and counseling services.
 United Services Domestic Violence Program provided support to more than 1,000 adults and children from July 1, 2013 to June 30, 2014.
 "We continue to see a high demand for our services in Northeastern Connecticut," said Diane L. Manning, President and CEO of United Services. "Community awareness is one of the strongest methods of prevention and we are excited to offer so many opportunities for people to learn more about and speak out against domestic violence in October."
 United Services will partner with Windham Hospital for several education and professional training initiatives this month. United Services' Community Educator and Connecticut Coalition Against Domestic Violence (CCADV) liaison will lead five, 90-minute trainings for Windham Hospital staff throughout October. This important collaboration will raise awareness and provide better services to survivors of violence through a greater understanding of the trauma of interpersonal abuse.
 "Windham Hospital recognizes the need for increased awareness and education surrounding Domestic Violence. We look forward to strengthening our partnership with United Services to enhance ongoing education for clinical staff and the community," said Karen Butterworth-Erban, Regional Nurse Manager, Emergency Services for Hartford Healthcare, the parent company of Windham Hospital. "We are committed in the efforts to strengthen prevention outreach while meeting the physical and emotional needs our patients."
 United Services will also coordinate a Domestic Violence Expo in the Windham Hospital atrium on October 29 from 9 a.m. to 2 p.m. The expo will provide education on local domestic violence and sexual assault resources as well as education on interpersonal violence, with emphasis on topics such as the cycle of violence, power and control and the health effects of interpersonal abuse.
United Services will present two presentations of the powerful workshop, "In Her Shoes." The first will be held from 10 a.m. to 12 p.m. October 15 at United Services' Dayville center at 1007 North Main Street. The second will be held from 3 p.m. to 5 p.m. October 23 at Windham Hospital, 112 Mansfield Ave., Willimantic in the Bernard & Desrosier Room.
In Her Shoes is a two-hour interactive presentation that explores the lives of survivors of domestic violence. Participants will move, do, think, and experience the lives of women in an abusive relationship. It will allow participants to understand the severe challenges that survivors of domestic violence face each day and to help answer the question: Why doesn't she just leave? The presentation will be facilitated by United Services' Community Educator.
The agency will facilitate training for the 10×10 Campaign on the campus of Eastern Connecticut State University later this month. The campaign engages men and boys in preventing intimate partner violence, dating violence and stalking. The two-hour training provides tools for men to educate other men about domestic violence. The date of this training will be announced soon.
The Domestic Violence program will also be displaying The Clothesline Project in the Windham and Danielson Area during the month of October. The display will be at The Empty Spaces Project on Main Street in Putnam throughout October. Other locations will be announced later this month.
The Clothesline Project is a compelling visual display of T-shirts that have been created by local survivors of domestic violence. Each year during the month of October, United Services honors those women by hanging the shirts in the community to increase awareness. Each shirt represents the survivor's strength and courage to break the silence, end the cycle of violence and heal from the traumatic experience.
 United Services will also acknowledge the 10 local police departments during October by delivering "Kisses for Cops" baskets that will include chocolate kisses and brochures covering the comprehensive services offered through the agency. The partnership between police officers and domestic violence advocates is critical in providing more coordinated services and engaging victims who would otherwise be unlikely to seek support of domestic violence services.
 For more information, contact United Services Communications office at 860-774-2020. United Services 24/7 confidential Domestic Violence hotlines can be reached at 860-456-9476 or 860-774-8648.